Mini Prints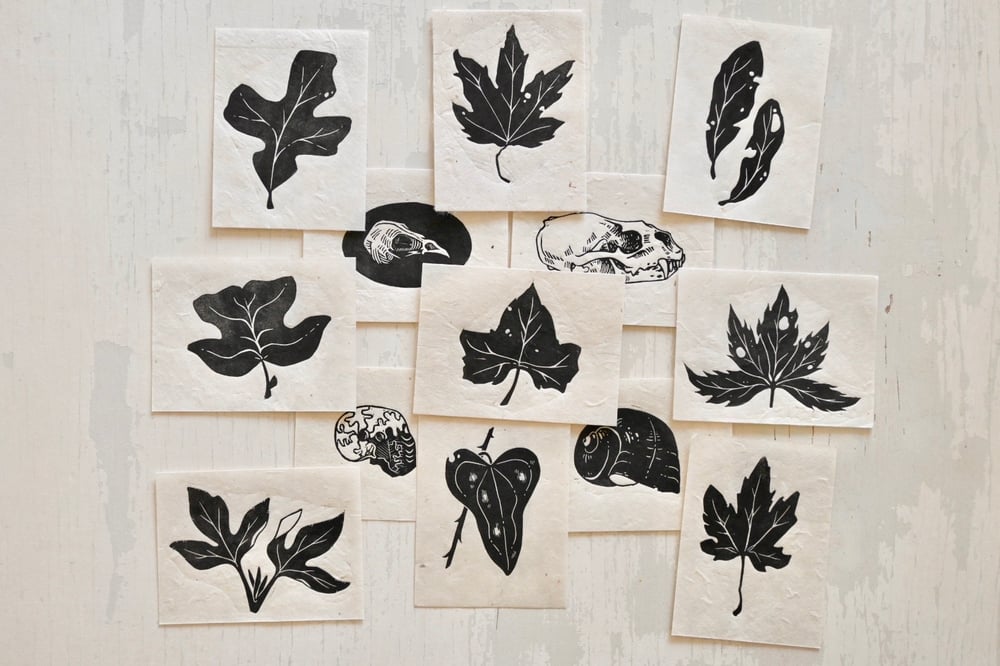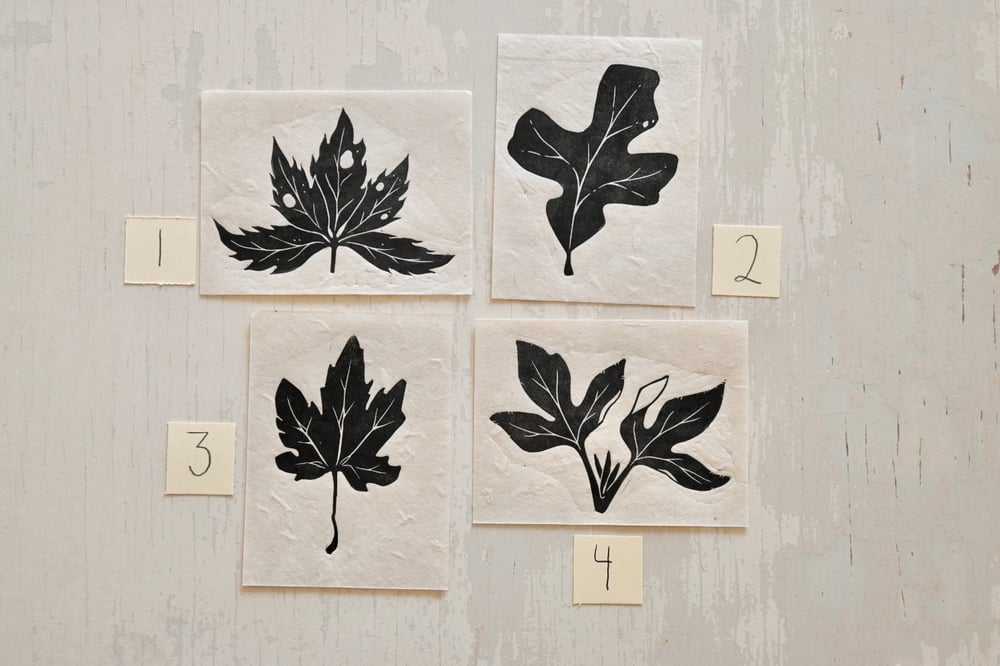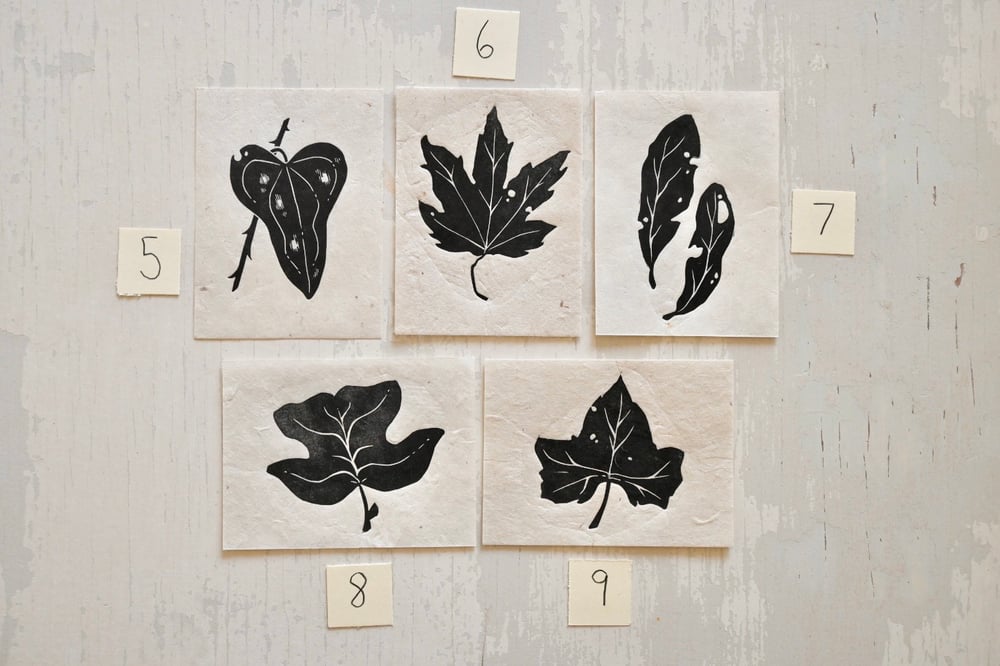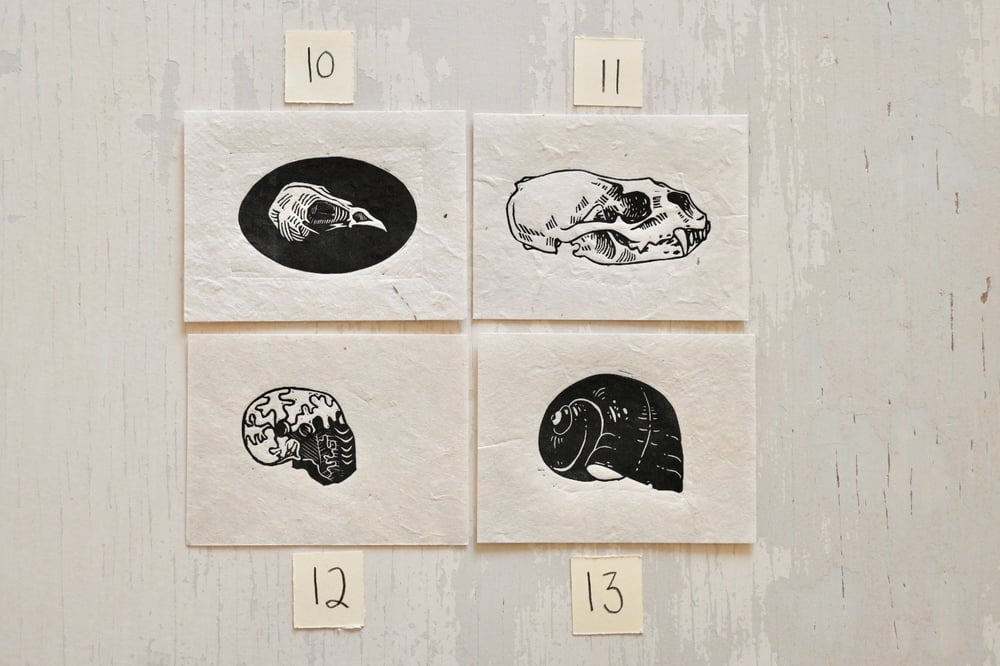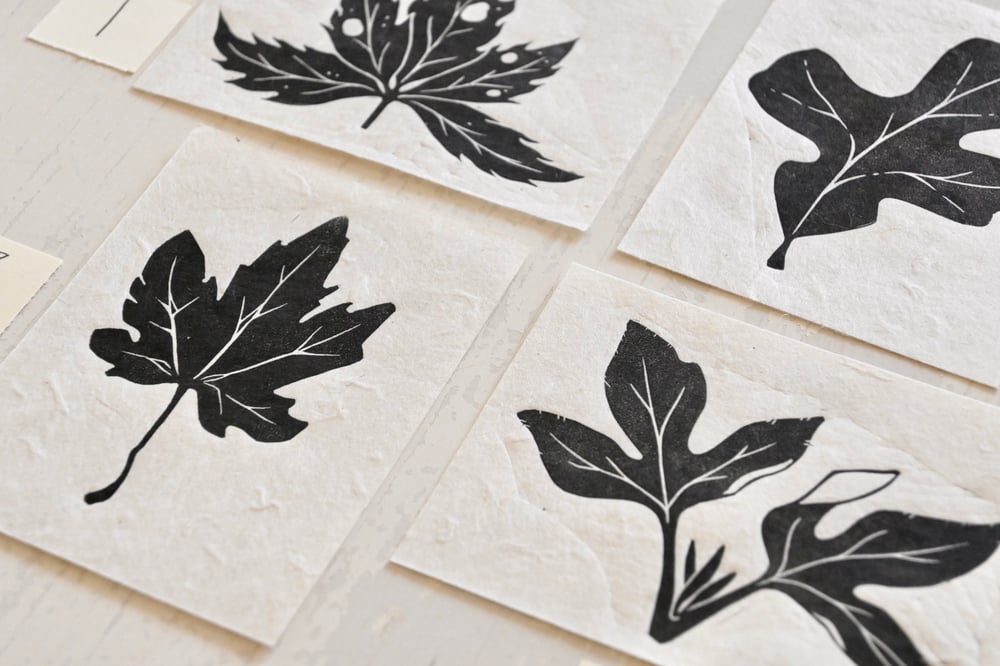 Paper Size- 3x4 inches
These little prints are printed with professional quality inks on subtly off-white lokta paper. All these prints are either drawn from life or from my own photos.
If there is a certain print you wish to receive, please add a note to your order at checkout.
1. Virginia Creeper. I love how they cover the ground and even the pillars of overpasses with their leaves.
2. Post oak from Louisiana.
3. Swamp red maple
4. Unidentified young leaves
5. Smilax, also known as greenbrier or catbrier. Possibly Saw Greenbrier. I've seen them around Louisiana and Texas, and got stabbed while taking the photograph I used as reference for this print.
6. Unidentified from Louisiana
7. Live oak
8. Tulip tree
9. Creeping Cucumber
10. Sparrow skull. One that I found and saved.
11. River otter skull
12. Ammonite
13. Apple snail shell. I found a bunch in southern Louisiana. They're invasive and from South America.