Blue Flag Wild Iris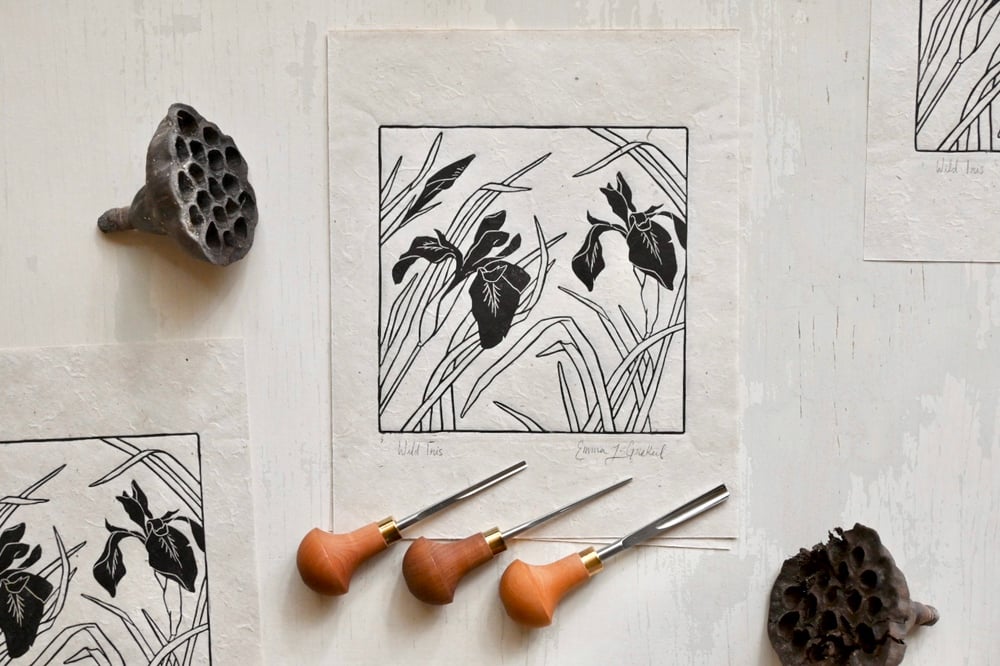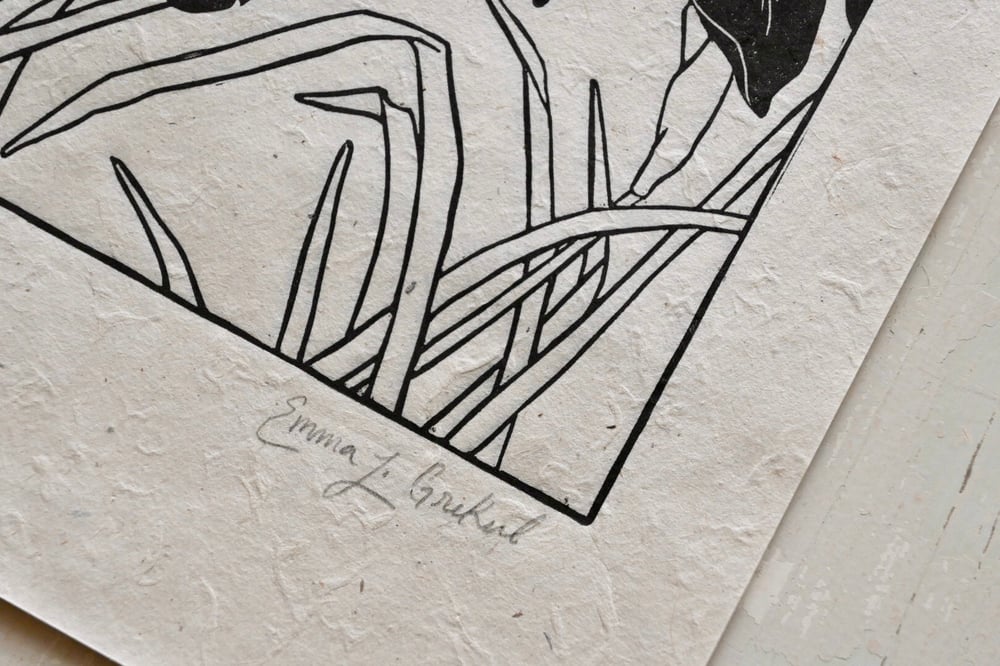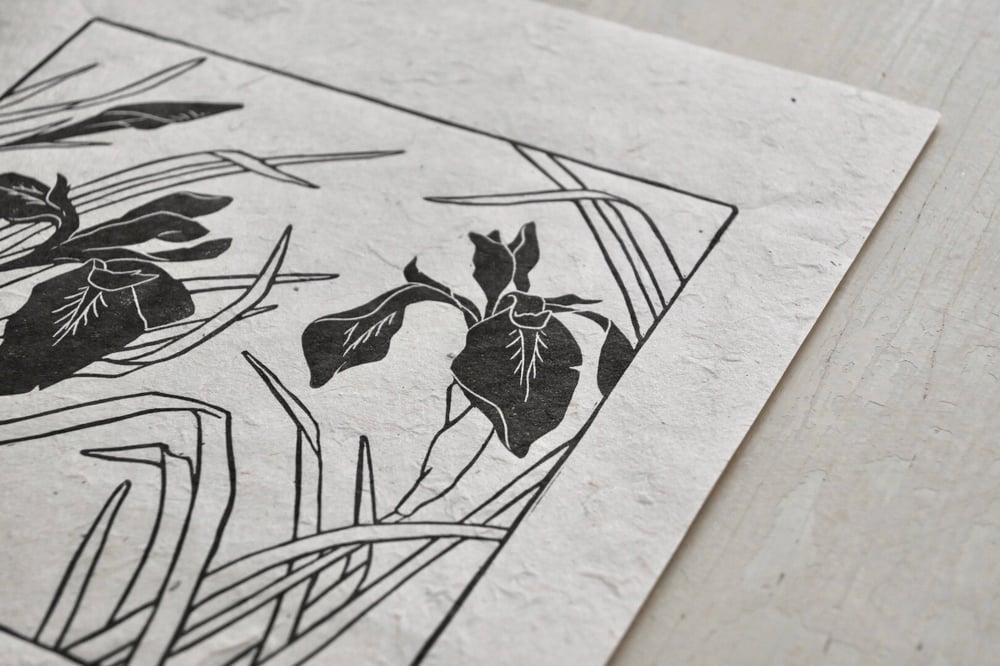 Paper Size- 8x10 inches
These wild irises are hand printed with professional quality inks on handmade Lokta paper. Titled and signed by the artist.
This print is inspired by a piece by the Vienna Secession artist, Adolf Böhm. I tried to capture the delicate petals, and flowing leaves, of wild irises.
I chose irises because I'm always excited when I see the first blue bloom in amongst the cypress trees.