Cactus Bloom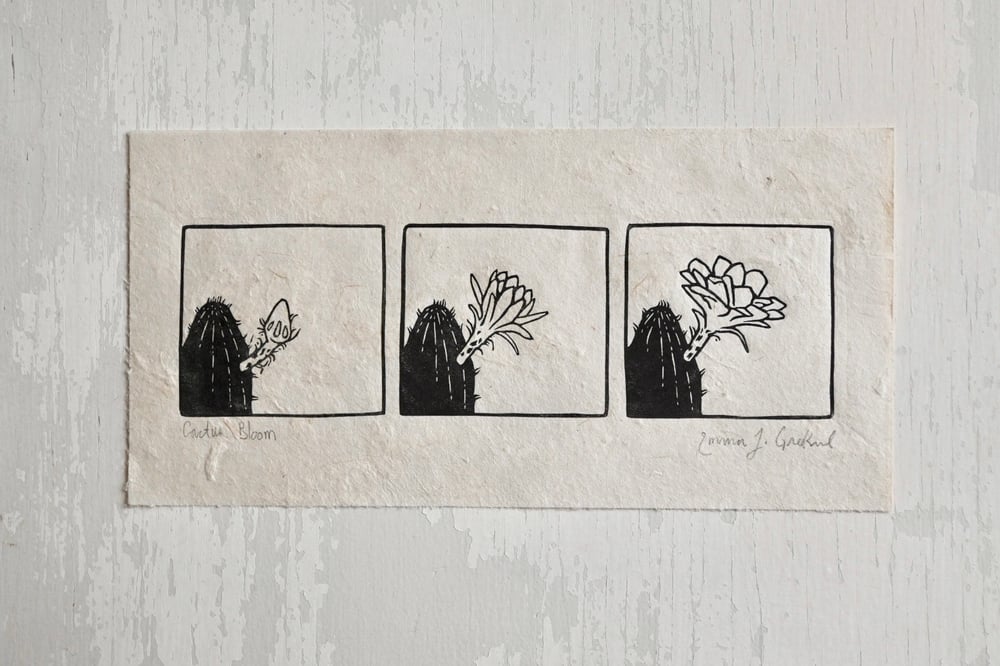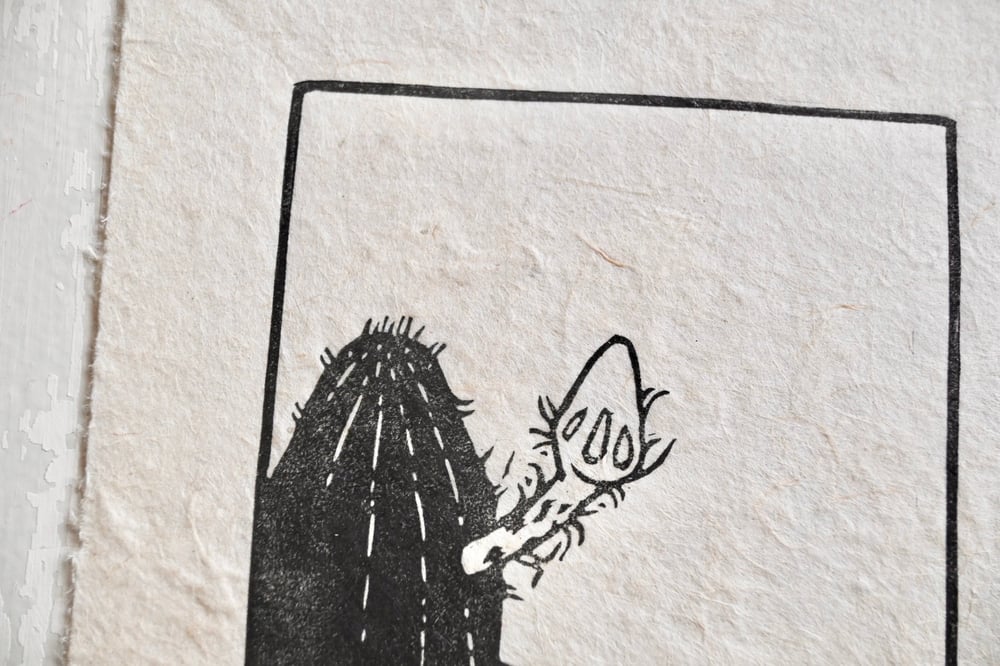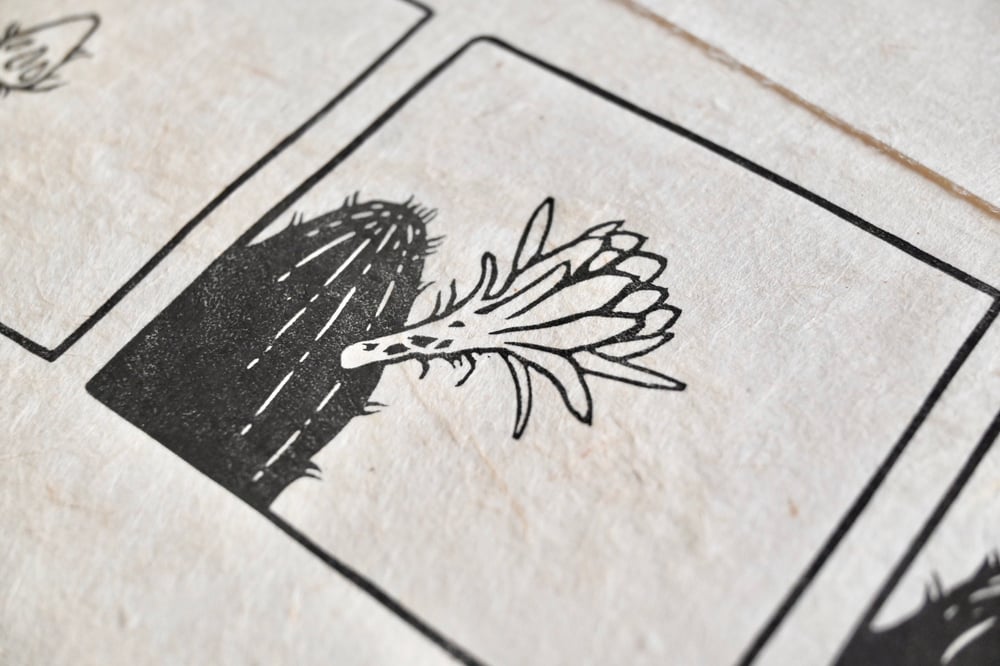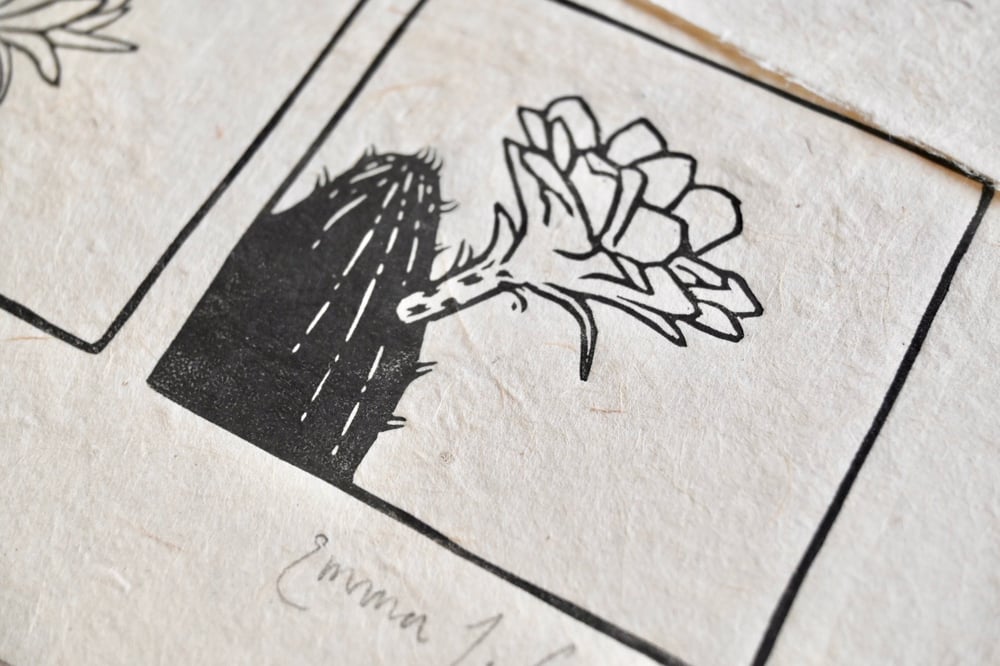 Paper Size- 10x5 Inches
This cactus is printed with professional quality inks on natural white lokta paper.
I got a little cactus from Lowe's and as it bloomed I sketched it in my sketchbook. It's exciting watching a flower bloom and I wanted to capture that progression in this print.
This is an open edition, printed using the last layer from a block used to print a two color reduction.