Small Frog No. 2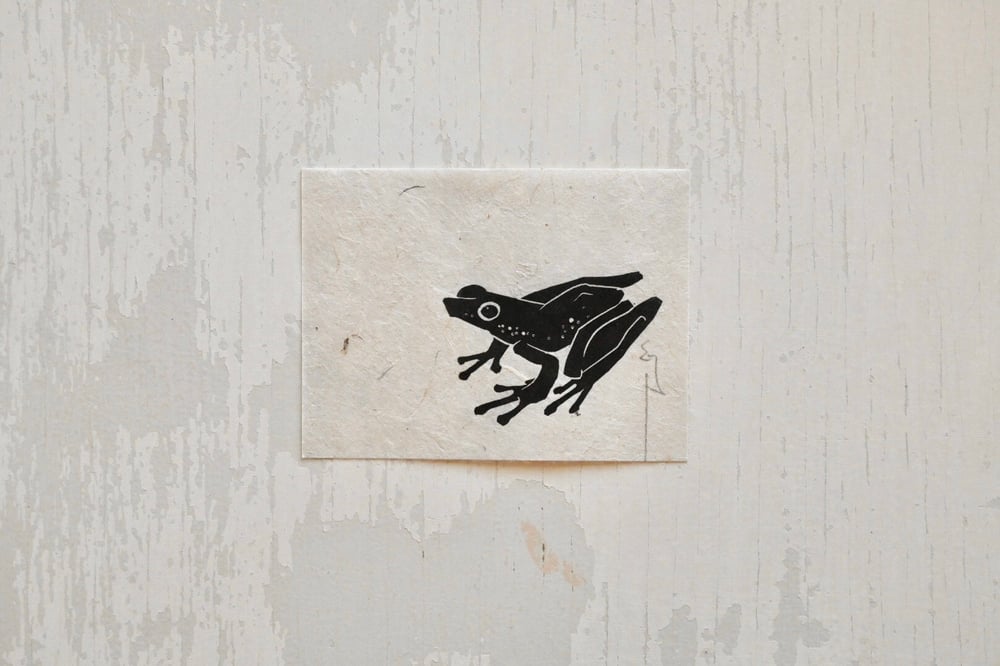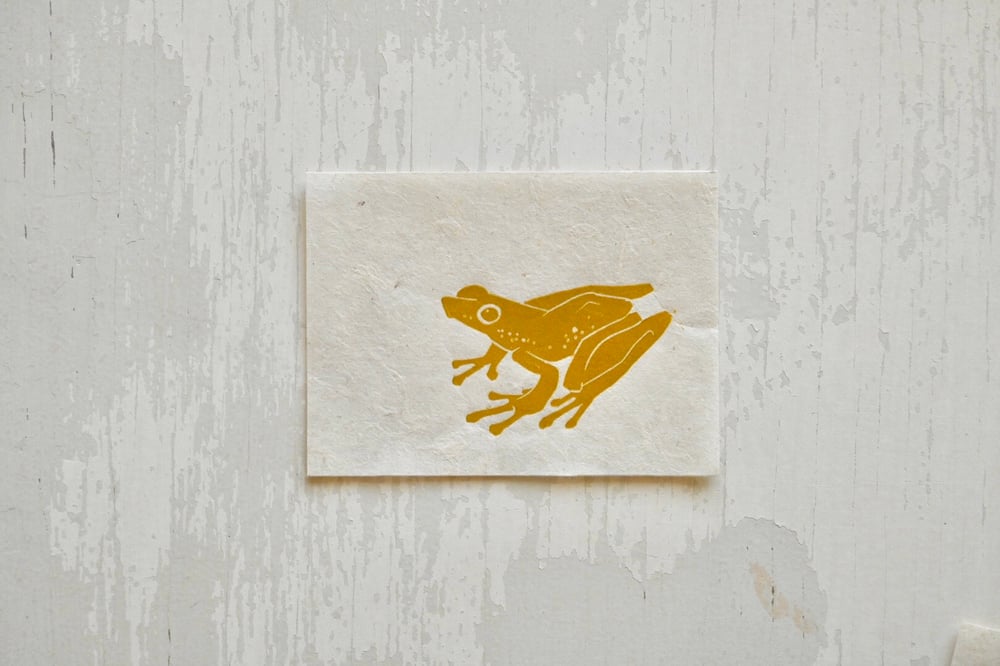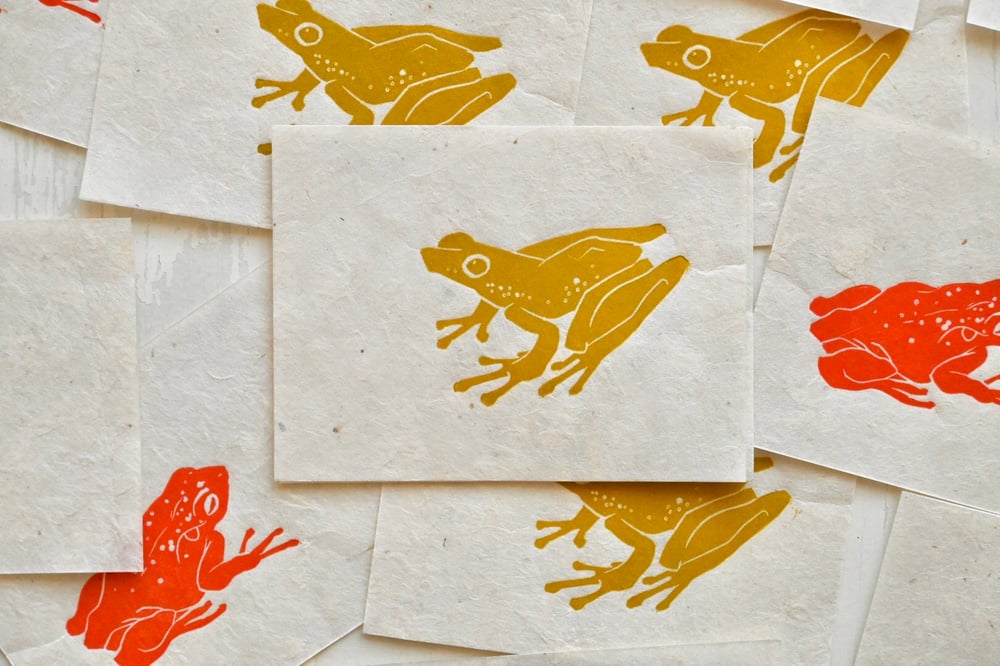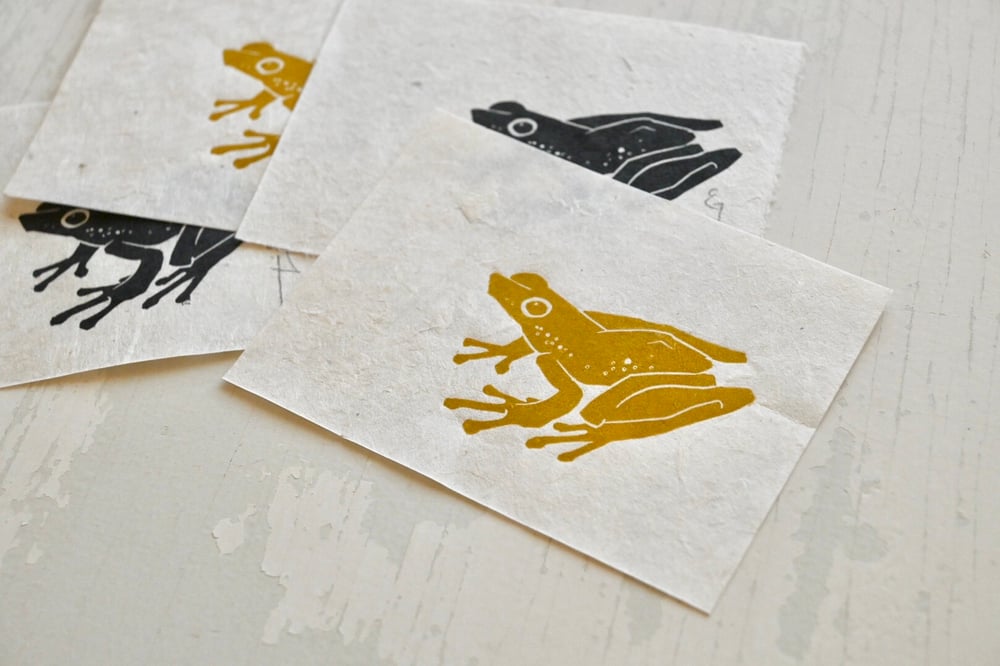 Paper Size- 3x4 inches
This adorable frog is hand printed with professional quality inks on handmade paper from Nepal.
I based this little guy on a spotted rock skipper. I like his slim features and adorable eyes.
I mixed the green to be a very bright yet natural. I planned the colors so both the red and green frogs look fabulous together. You can find the red frog in a separate listing.
The colored prints are initialed on the back. Please note, the colors may be slightly different depending on your screen.