Ruddy Duck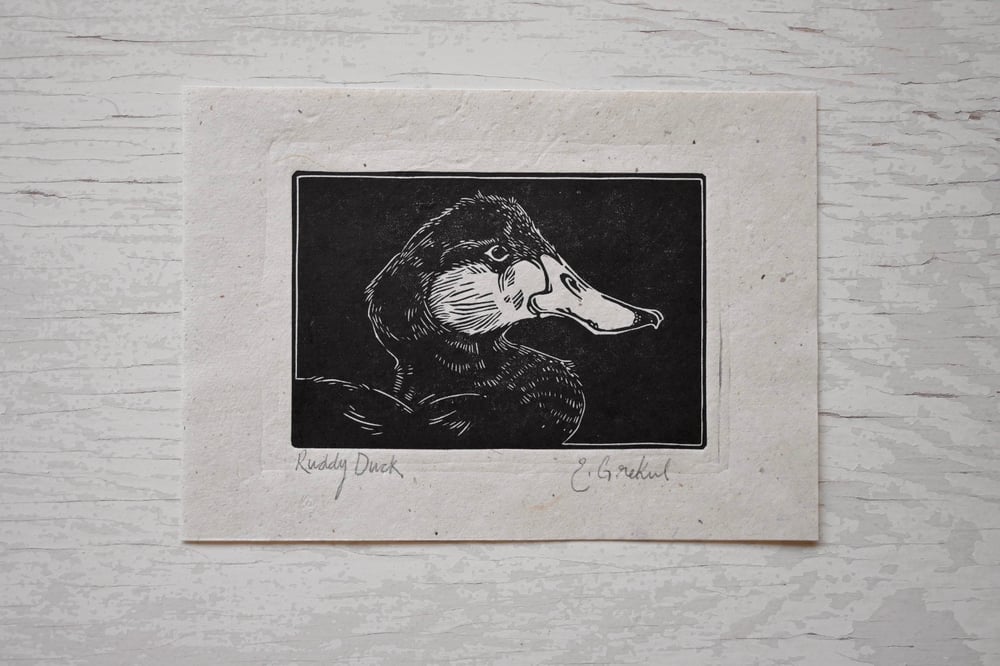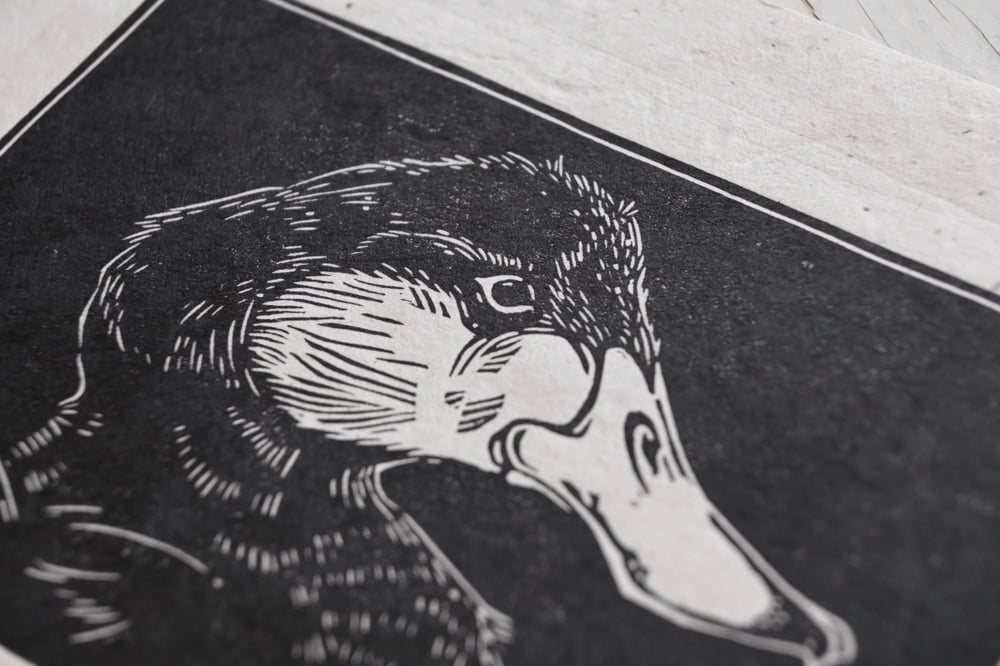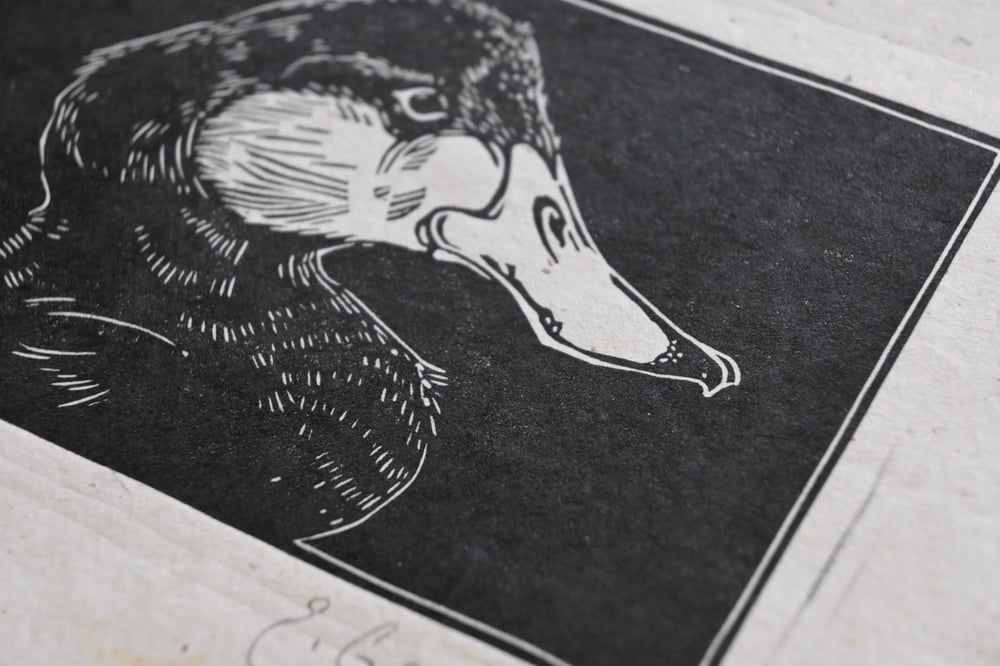 Paper size - 5x7 inches
This duck is hand printed with professional quality inks on natural white lokta paper.
The local museum has a wonderful collection of North American waterfowl taxidermy, and I've been doing weekly sketch sessions with them (the last photos show some of my sketches that led to this print).
I also see these birds around the permanent waterbodies on the farm.