Small Frog No. 1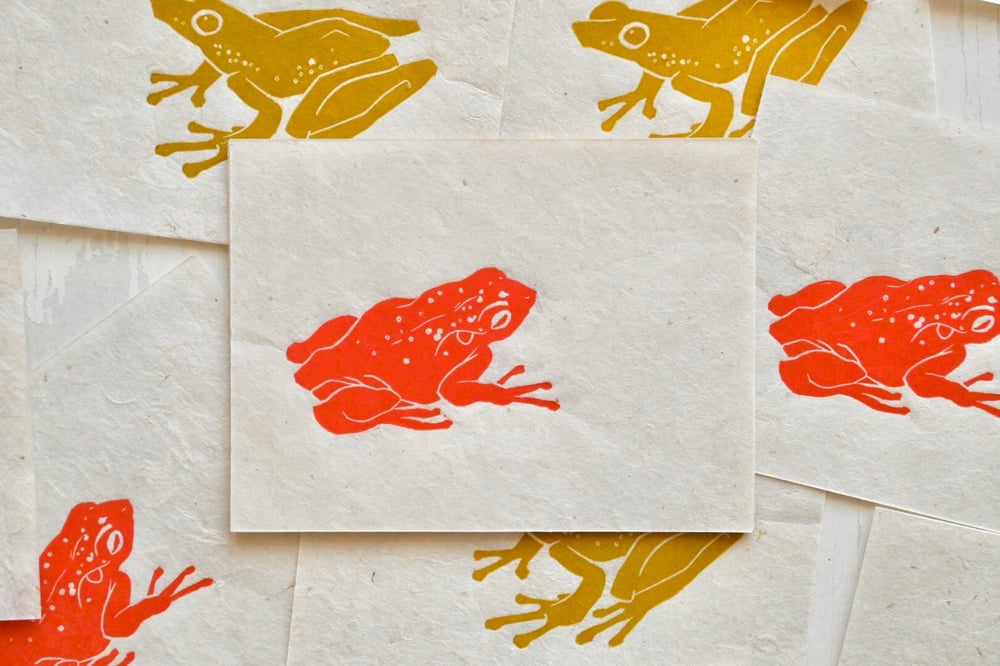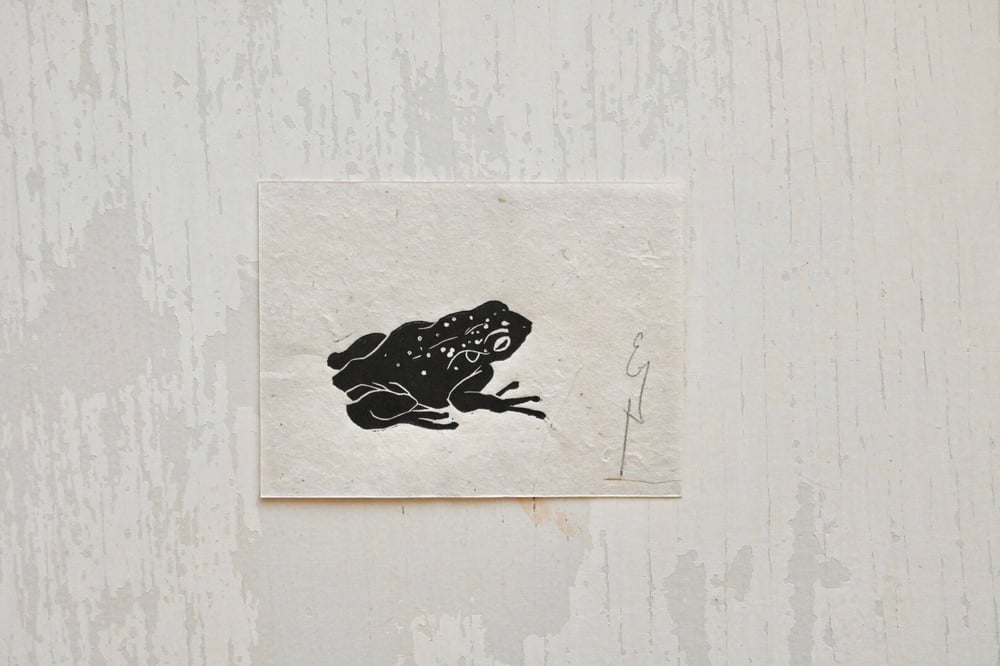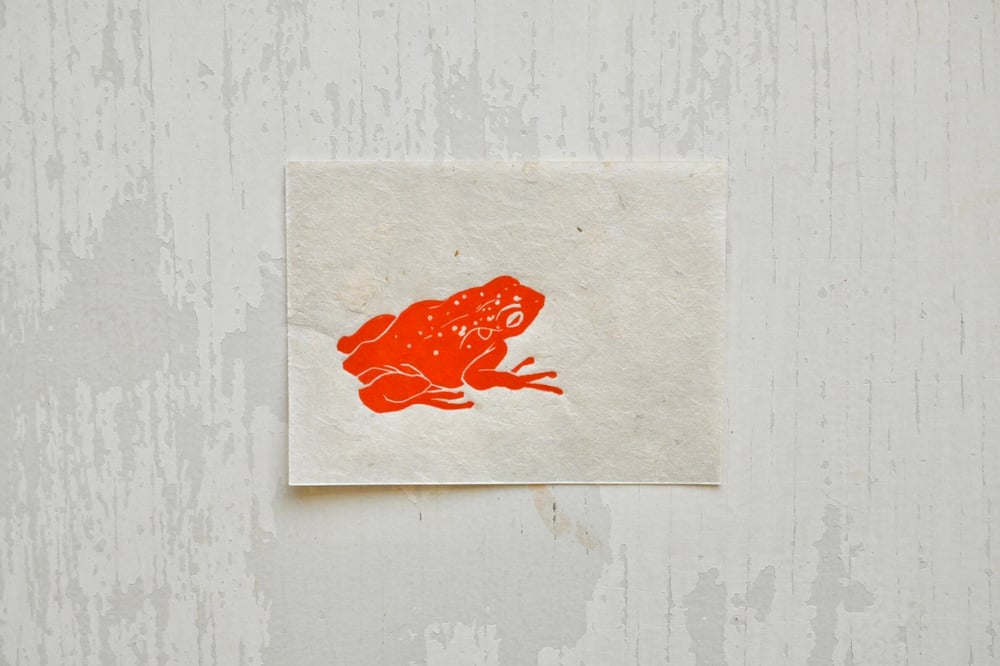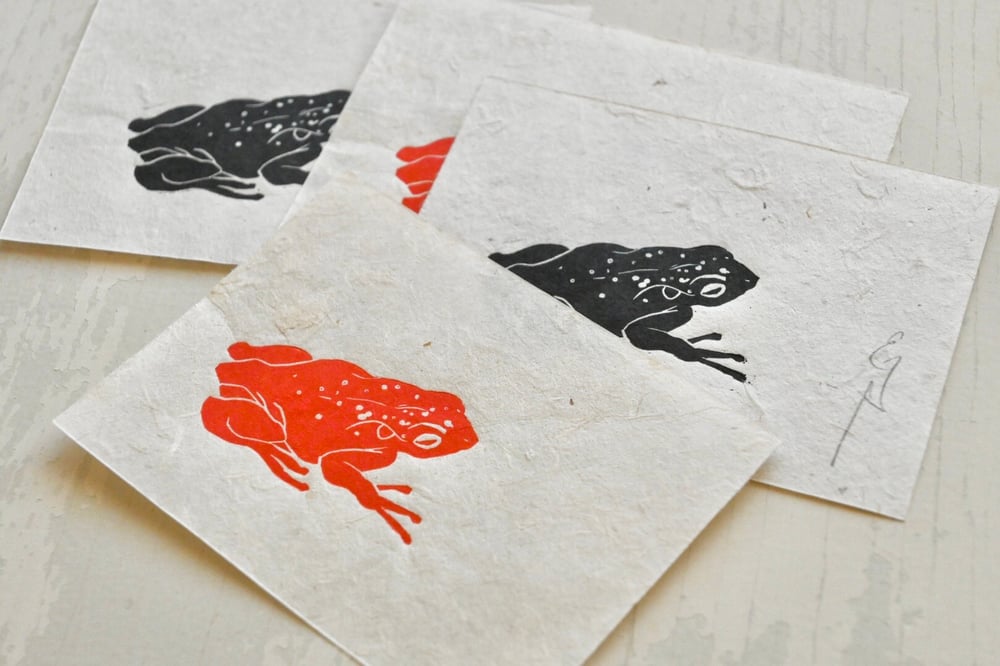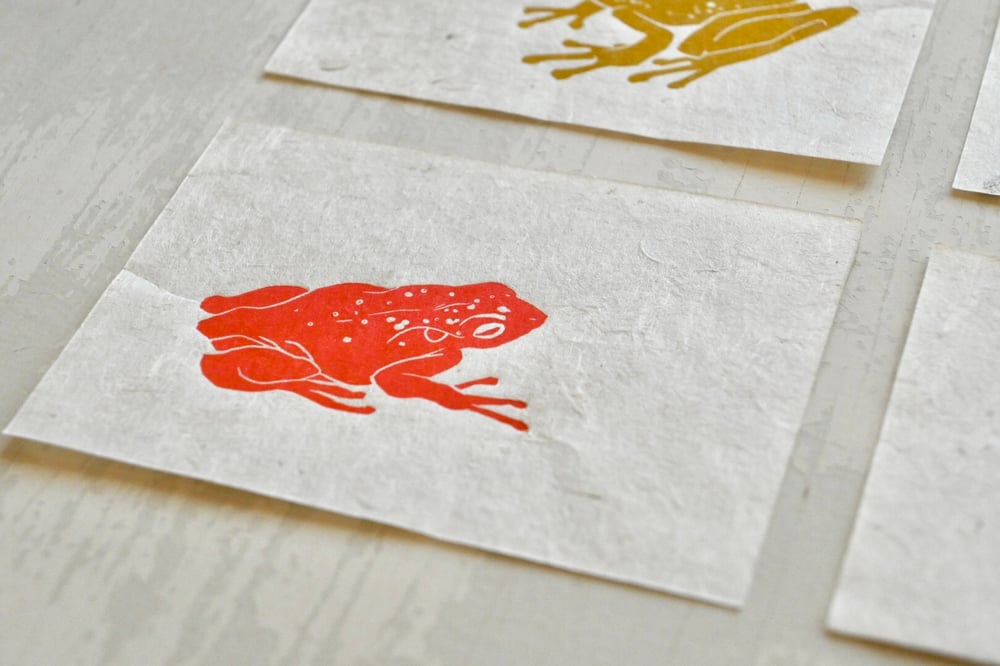 Paper size- 3x4 inches
This frog is so adorable I doubt he even needs a description to sell it. But if you'd like to know more, read on!
This little frog is printed with professional quality oil based inks, on beautifully textured paper. The lokta paper is a natural off-white with slight natural texture.
The vibrant and warm red ink was mixed to pair with the green frog, which you can find in a separate listing.
The colored prints are initialed on the back. Please note, the colors may be slightly different depending on your screen.