Baltimore Oriole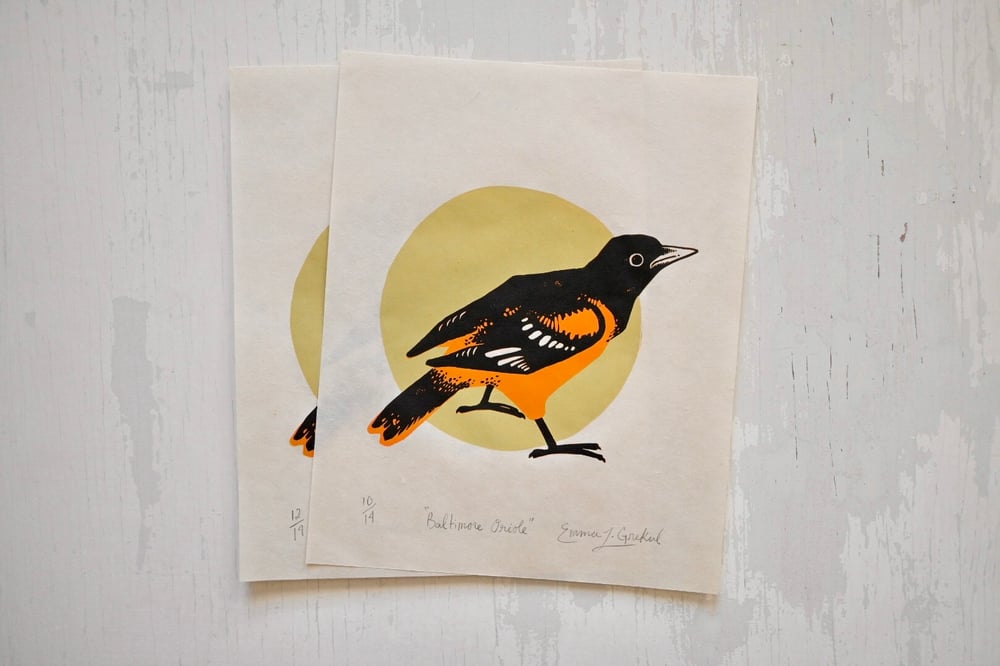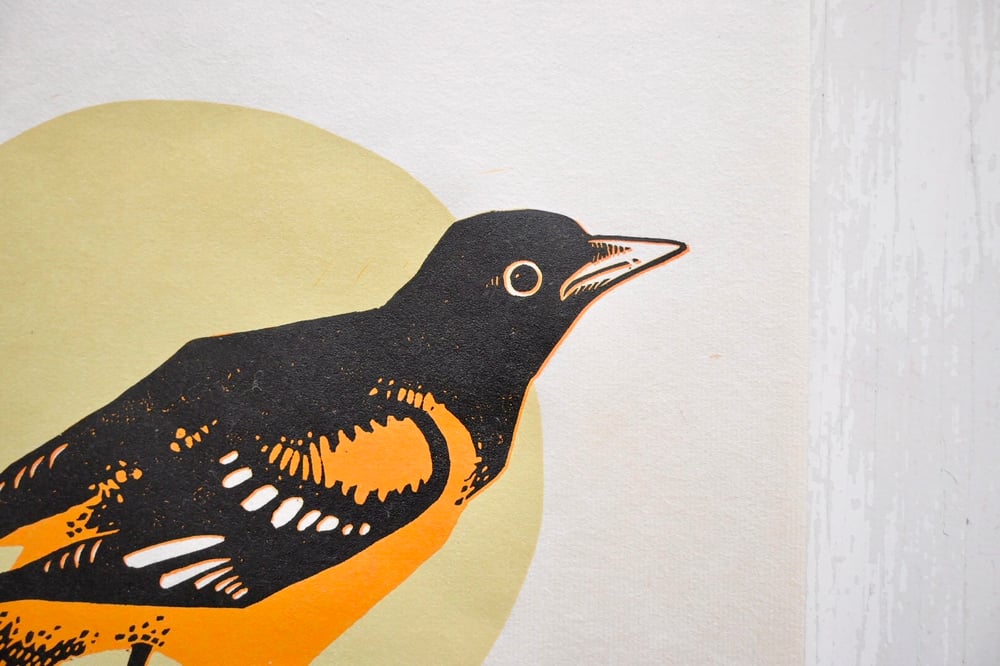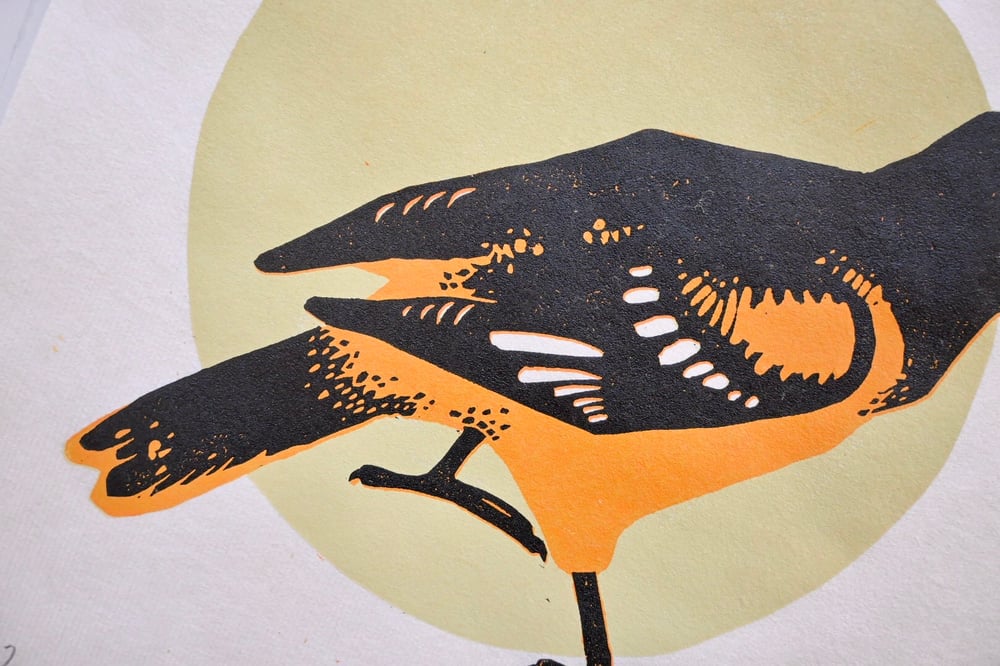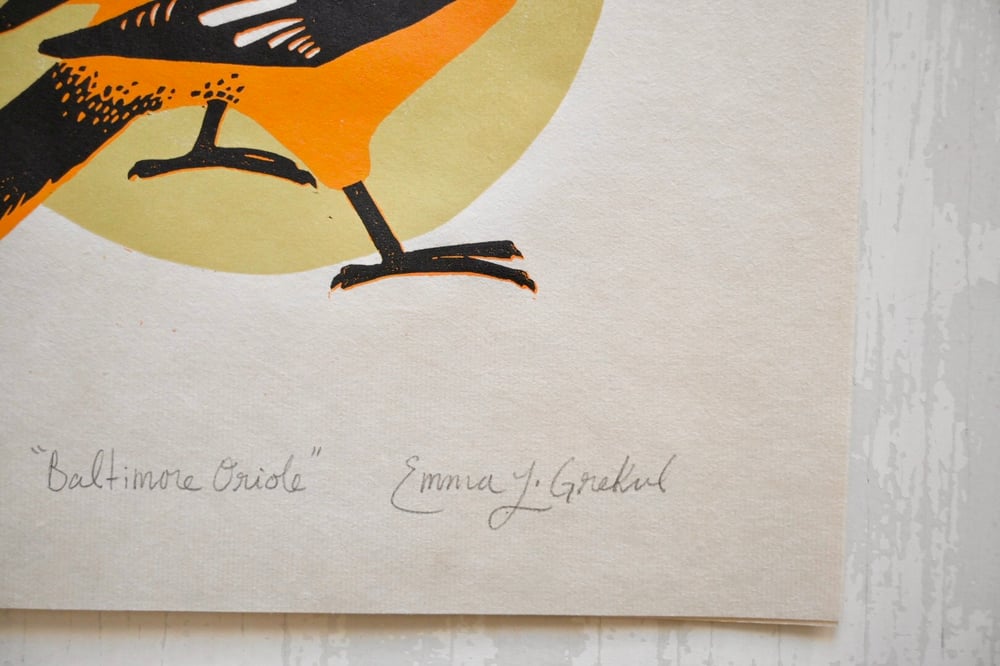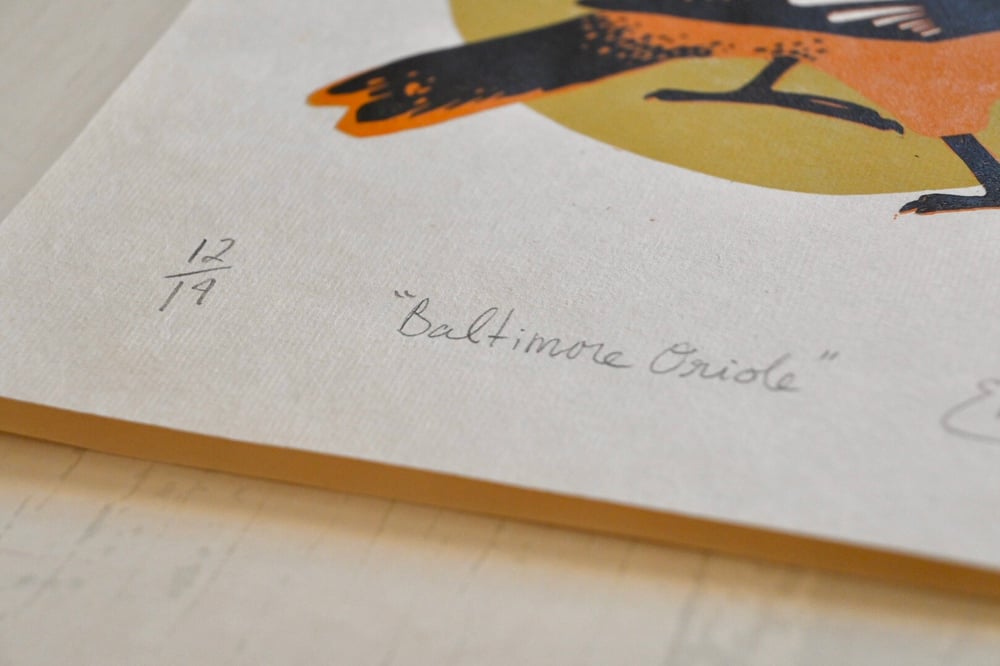 Paper Size- 8x10
This reduction print is hand printed with professional quality inks on Japanese Awagami paper. Each print is signed, titled, and numbered.
Because this is a reduction print and the block is carved away with each layer, no more prints can be made. This edition is limited to 14. Because these are hand printed there will be varying degrees of static and slight off registrations, but that's what makes them special. Anything that wasn't good enough to put on my own wall was removed from the edition.
The ink colors and paper have a vintage feel.